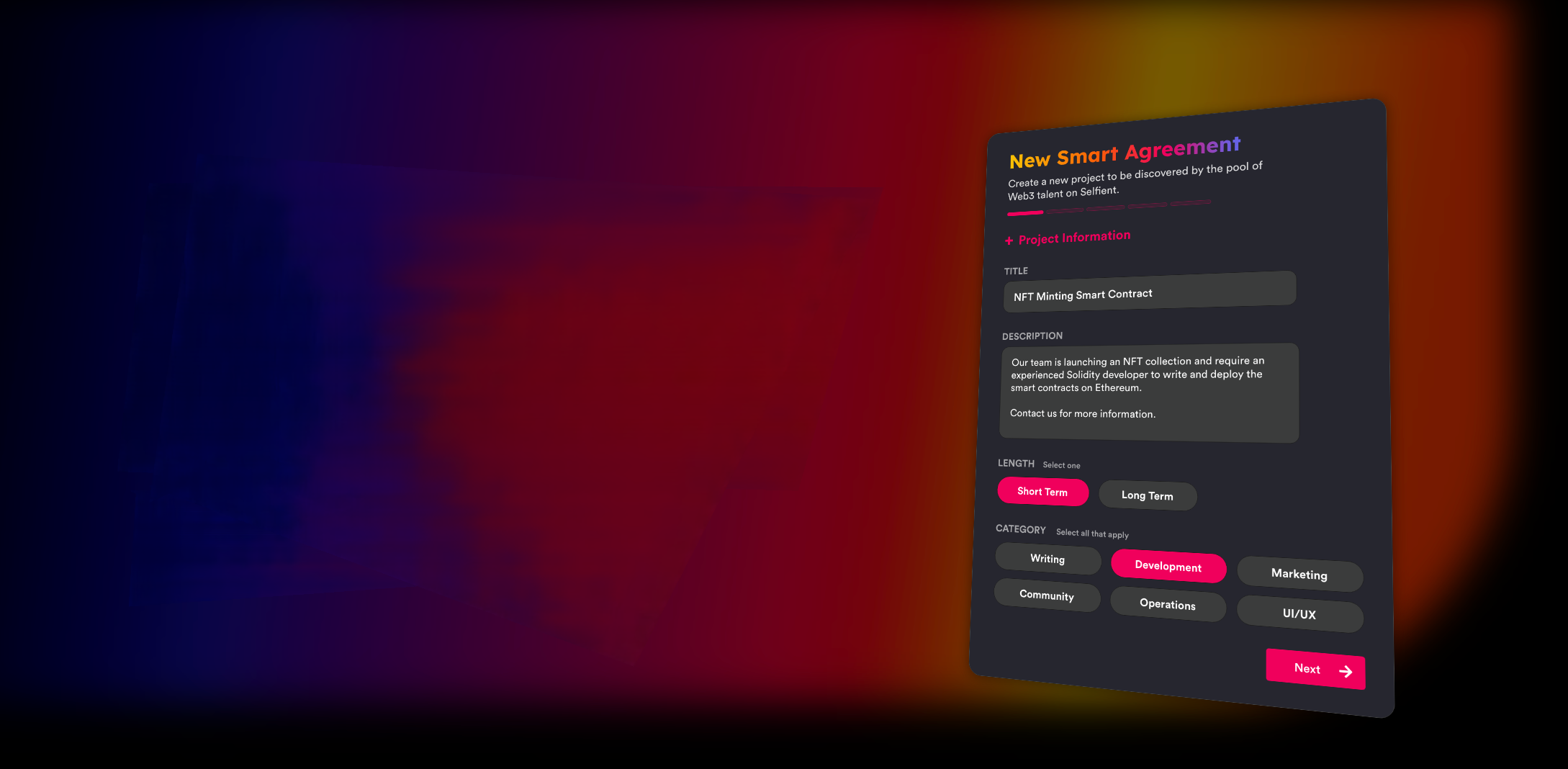 Transform Your Web3 Business Agreements into Secure No-Code Smart Contracts: Release Funds and Get Paid On Your Terms
Freelancing & Hiring Contracts Smarter, Not Harder
Effortlessly

Create, Deploy, and Mint Contracts in a Snap! Instantly Release
Funds upon
Project Completion and automate your payment process. Say Goodbye to Lengthy Invoicing and Wasted Time!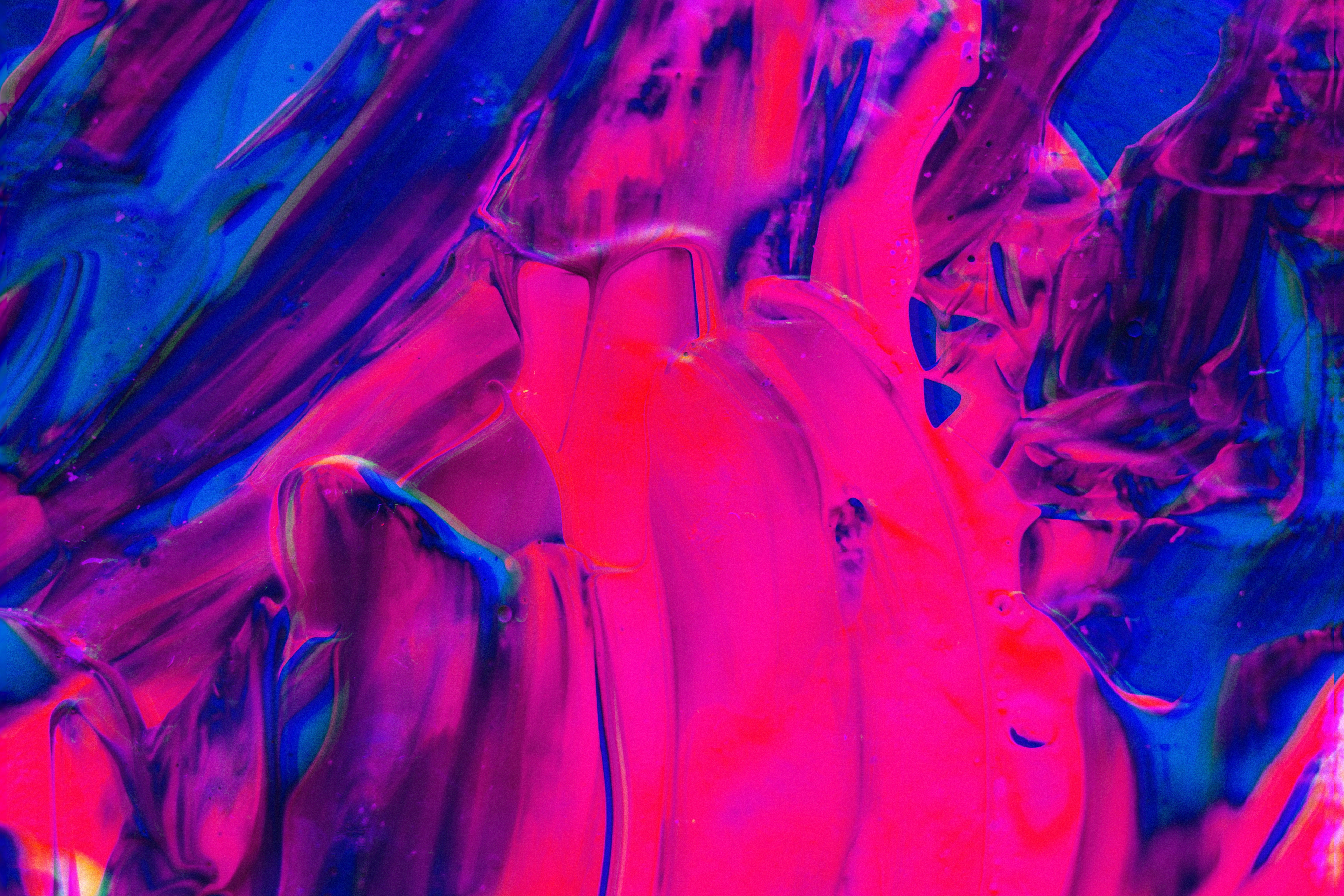 45%
of U.S. freelancers say their clients don't pay on time.
(bill.com)
54%
of U.S. freelancers say it takes too long to get paid
(bill.com)
10-20%
is the total percentage that leading freelance platforms take from talent when a project is completed using their service
We're Here To Help!
Meet Selfient
A Talent first

approach to Web3 business agreements.
Web3 Escrow Service
Eliminate payment intermediaries
Securely lock up funds on-chain
Instant compensation upon project completion
Seamless and transparent payment process
Milestone Payments
Utilize Selfient's milestone agreement template for payment at project milestones
Track progress, and get compensated for completed tasks
Enjoy transparency and control over your earnings or payments throughout the project
Employment Contracts
Transform employment contracts into No-Code smart contracts
Each contract is minted on-chain for full transparency between parties
Protection against fraud, late payments, or scope change
---
The Smart Employment Agreement (SEA) Wizard
The (SEA) Advantage:
Focus on Business Growth: Our (SEA) Wizard allows freelancers to concentrate on their business growth and delivering exceptional results without the constant worry of delayed or uncertain payment.
Anonymity and Confidentiality: Freelancers can operate anonymously, safeguarding their privacy and personal information while conducting business deals securely on the blockchain.
Secure Payment Release: With (SEA) Wizard, freelancers can be confident that payment will be securely released to them once the work is successfully completed, eliminating payment-related concerns.
Crypto-Friendly Operations: Seamlessly operate your business in the world of cryptocurrencies, eliminating the hassle of traditional payment methods and embracing the advantages of decentralized finance.
Welcome to our (SEA) Wizard, the ultimate Web3 escrow solution designed to unleash the full potential of talented individuals in the freelance industry. We understand the challenges freelancers face when it comes to timely payment and compensation for their hard work. That's why our (SEA) Wizard is here to provide peace of mind and enable freelancers to focus on what they do best: growing their personal business.
Anonymity, Safety, and Security are at the core of our (SEA) Wizard. Operating your business deals in crypto has never been easier or more reliable. With our platform, freelancers can conduct their business with complete confidentiality while ensuring payment will be released upon the successful completion of work with their clients. Experience the freedom and security of (SEA) Wizard. Join us today and unlock the true potential of your freelance business in the crypto world.
---
Built For

Job Seekers, Talent,

and

Freelancers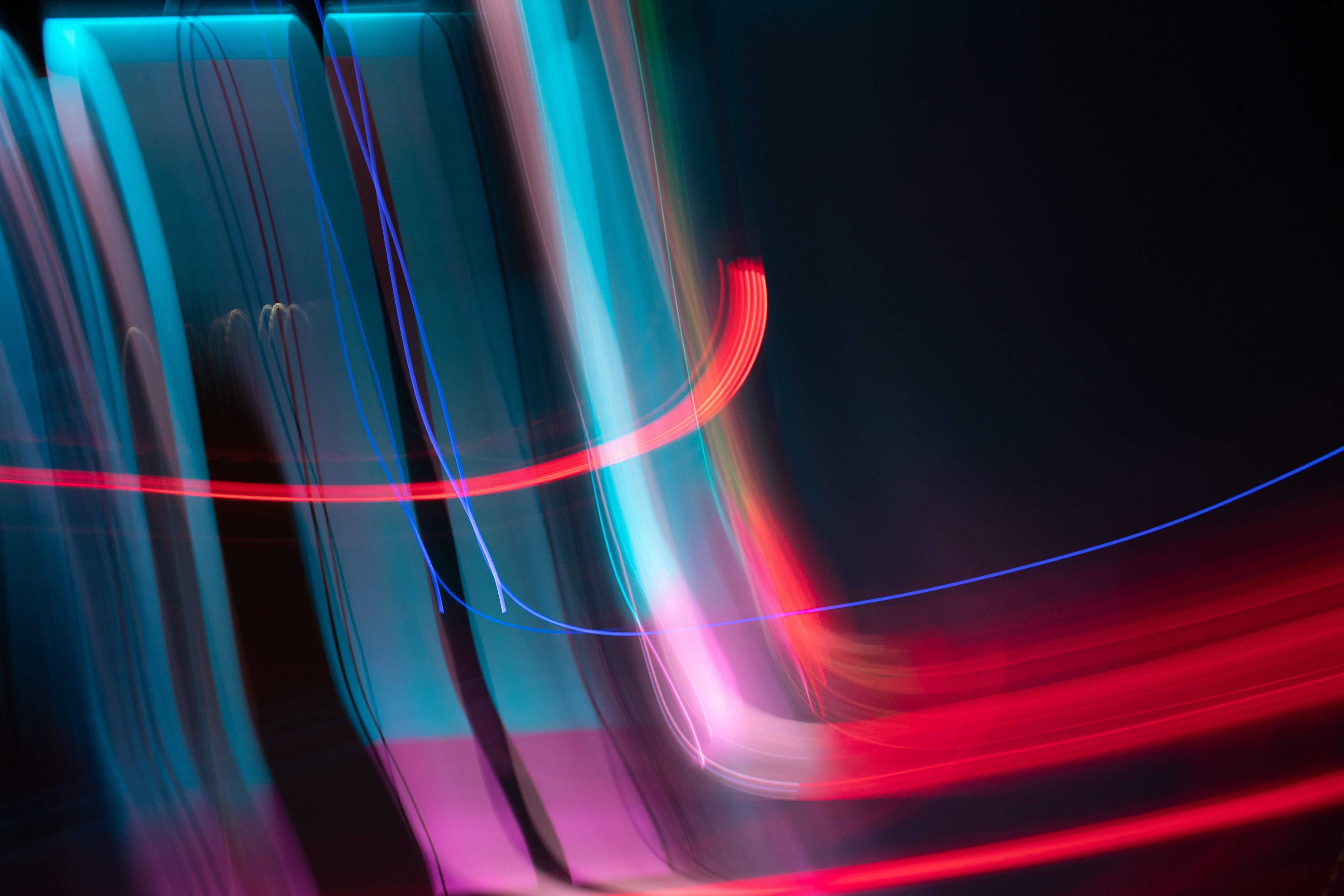 Save Money
Selfient charges the hiring party a 5% fee so you can keep the full amount you agreed on
Compare that to leading freelance platforms which take anywhere between 10-20%
Faster Payment
Get paid as soon as a project is completed or a milestone/ task has been delivered
Claim payment in real time as you are working on a project
Crypto Payment
Receive payments in cryptocurrency tokens such as USDC and Ethereum
Eliminate costly wire transfer fees and currency conversion hassles